Hello Jordi, can you introduce yourself?
Hi, I'm Jordi. I'm 28 years old and a developer in the RPA department at Coexya's Rennes branch.
How long have you been working for us?
I joined Coexya Rennes in November 2019, 1 ½ years ago. I had a career change (my training was originally in hydrodynamics, with some focus on IT).
Can you describe your main tasks?
As an RPA developer, my main task is to design and develop virtual assistants for our different clients.
Some of my other tasks include managing the operational maintenance of projects in the production phase, as well as staying up-to-date with technology in the RPA field.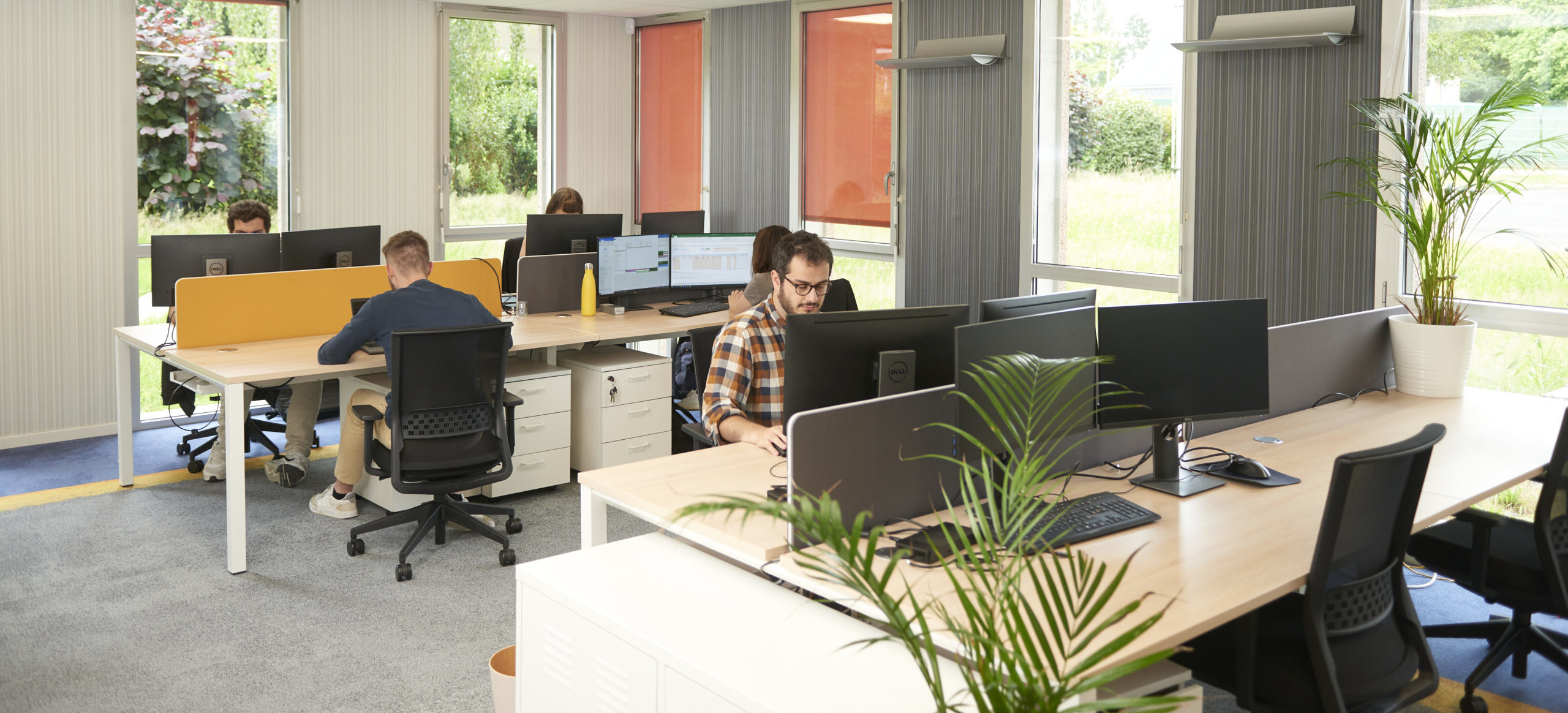 What do you enjoy most about your work day?
What I like most about being a developer are the technical challenges. Creating the best technical solution for the problem or solving problems that arise during the development stage are the aspects of my work that motivate me the most.
How have you progressed since you joined?
I've learned an enormous amount since I joined the company, both through the many projects I've been involved in from start to finish, but also thanks to the many training opportunities at the Rennes branch (software training, Agile project management, etc.).
Is there a project which stands out?
There is always something memorable about how each project unfolds. I particularly remember how the team worked well together, no matter how difficult the project was.
What would you say to a candidate to convince them to join the Rennes branch?
I enjoy working for Coexya because I really feel that my time is respected, my voice is heard and my contribution is valued.
Management is easy to approach, willing to listen, and ready to consider the employees' ideas and suggestions. These factors, which are very important to me and not found at all employers, make Coexya a company that stands out.
Describe the Rennes branch in one sentence.
A dynamic, well-organised branch where working is a pleasant and rewarding experience.